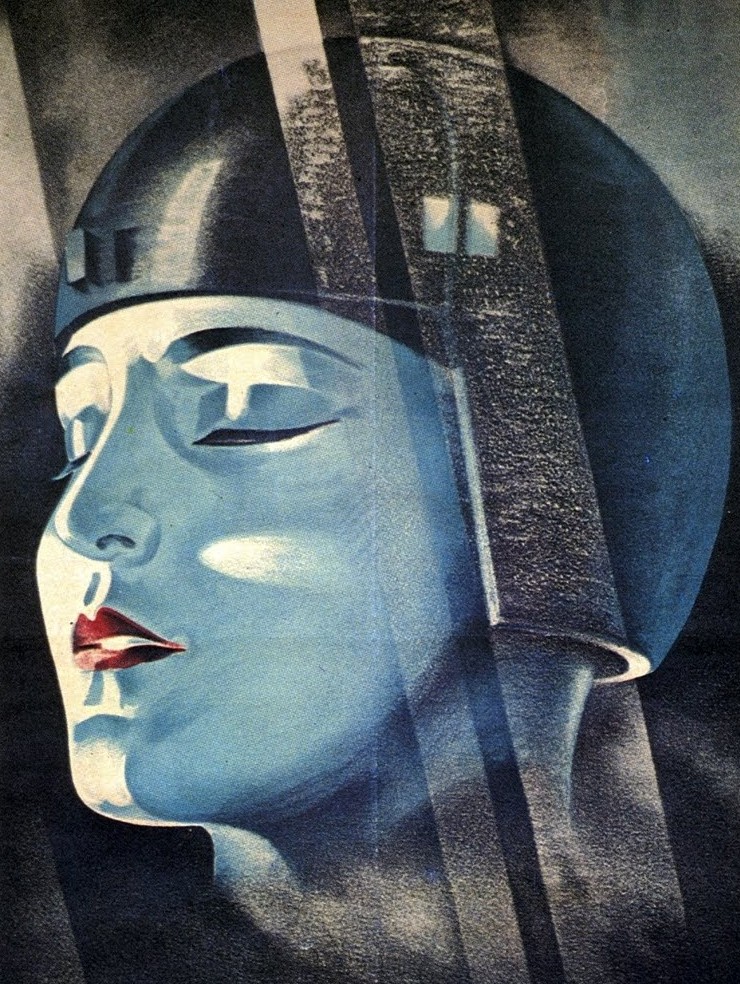 In popular opinion, science fiction is an invention of the late 19th to early 20th century, going back, as the genre's first and famous editor Hugo Gernsback claimed on the front page of his Amazing Stories, to authors like H.G. Wells and Jules Verne. But while Wells and Verne are nowadays thought of as "the two founding fathers of sf" (Clute n.pag.) one of their contemporaries has been mysteriously left out of many sf history accounts: Kurd Laßwitz, 'father' of German science fiction and by 1874 already writing Zukunftsromane (novels of the future), such as Bilder aus der Zukunft (Pictures from the Future, 1874) or his most famous work Auf zwei Planeten (Two Planets, 1897). Similarly interesting is that there were in fact quite a few German sf stories in Amazing (cf. Rottensteiner xi) and that Fritz Lang's film Metropolis (1927) is to this day one of the most fascinating and earliest examples of science fiction film. Nevertheless, as Franz Rottensteiner remarks in his introduction to The Black Mirror, German science fiction is a "largely unknown territory in the United States […] and unknown to most German readers as well, as to this day there is no complete history of German SF" (xi). A spiking academic interest in German science fiction has thus only recently grown to the extend of being internationally recognized, opening up not one, but two histories of science fiction (at least for a time period of 40 years) as East and West Germany each had their own traditions of writing, West German sf inspired by the Anglo-American success of the genre, while "considered to be western trivial literature" in the East, where a "socialist tradition […] was based theoretically on the Soviet tradition of nautia-fantastica" (Fritzsche 29), transporting a deeply ideological understanding of technology as utopian. In any case though, the rich and so far only sparsely surveyed field of German science fiction still holds many secrets and offers a great opportunity to re-evaluate the history of the genre in general.
A short remark should be made on the story suggestions below: the intended audience for this website is international and not necessarily able to read in German. In order to allow teachers and students from around the world to sample the intricacies of German sf, we decided to concentrate on English language texts and, thus, translations of the German originals. Obviously, if the language abilities are no issue and you are teaching a class fully capable of reading in German, we recommend using the original texts instead.
Lecture
This is the lecture "German SF" by Prof. Dr. Sonja Fritzsche (Illinois Wesleyan University):
Videofile – MP4
Or download this link via right-click and "save as…": Lecture
Audiofile – MP3
Audio clip: Adobe Flash Player (version 9 or above) is required to play this audio clip. Download the latest version here. You also need to have JavaScript enabled in your browser.
Or download this link via right-click and "save as…": Lecture
Essay
The introductory essay "German Science Fiction" by Prof. Dr. Sonja Fritzsche (Illinois Wesleyan University) is available for download here:
Recommended Stories for In-Class Discussion
Eschbach, Andreas. The Carpet Makers.  Transl. Doryl Jensen. New York: Tor, 2005. [Orig. Die Haarteppichknüpfer. 1995. Köln: Bastei, 2005.]
—. "Wonders of the Universe." [Orig. "Die Wunder des Universums", 1997]. The SFWA European Hall of Fame: Sixteen Contemporary Masterpieces of Science Fiction from the Continent. Ed. James Morrow and Catherine Morrow. New York: Tor, 2007.
Andreas Eschbach is Germany's most prominent contemporary science fiction writer. The Carpet Makers is a post-colonial version of Dune and his most widely read book. But Eschbach is best when he is writing short stories. It is in this format that he is able to shake off all other influences and write fresh, sometimes humorous, and always poignant tales that often leave the reader feeling utterly alone.
Metropolis. Dir. Fritz Lang. Screenplay Thea von Harbou. Berlin: UFA, 1927.
This is one of the most famous science fiction films in the world. It has influenced countless films both science fiction and not. It contains one of the very first portrayals of a mad scientist on film and debatably the most famous robot in film history. A restored version of the film – with 145 minutes of the original 153 min. restored 28 min. of scenes that had been missing for more than 80 years and which were found in 2008 in Buenos Aires – has been released in 2010 and can be bought on DVD or Blu-Ray.
Rottensteiner, Franz. ed. The Black Mirror & Other Stories: An Anthology of Science Fiction from Germany & Austria. Middletown: Wesleyan, 2008.
Austrian Franz Rottensteiner is the most influential editor, critic, and historian of German science fiction today. He is responsible for bringing many important science fiction writers to the German-speaking public via various book series of "fantastic" literature (including one with the publisher Suhrkamp). Rottensteiner's critical journal Quarber Merkur and many edited anthologies primarily in German but also in English form a pivotal body of work on German science fiction in the post-war period. This anthology is the single one English-language book to recommend for a stand-alone course on German SF. The following stories can be found in the book:
Braun, Johanna and Günter. "A Visit to Parsimonia: A Scientific Report." (Orig. "Wissenschaftlicher Reisebericht. Zu Gast bei den Parsimonen"; East Germany, 1981)
Johanna and Günter Braun are two of the most notable authors from the former East Germany. That list also includes Angela and Karlheinz Steinmüller and Erik Simon, among others. The Brauns started out writing children's literature. Their playful, satirical style is quite unlike most other German science fiction stories, but can be compared to Kurd Lasswitz.
Dominik, Hans. "A Free Flight in 2222." (Orig. "Ein Freiflug im Jahre 2222"; Germany, 1934)
Hans Dominik is the most broadly known German science fiction author among the general German public and was widely read among boys of several generations. He is (in)famous for his chauvinistic, nationalist spy novels that showcased German superiority in science, engineering, and technology. So prevalent were Dominik's stories, that they became synonymous with German science fiction throughout much of the 20th century and often overshadowed the innovation and creativity of other more liberally-minded writers.
Laßwitz, Kurd. "To the Absolute Zero of Existence: A Story from 2371." ("Bis zum Nullpunkt des Seins. Kulturbildliche Skizze aus dem 23. Jahrhundert"; Germany, 1871)
Kurd Laßwitz is often called the 'father' of German science fiction. The best-known science fiction prize in Germany is named after him. His most famous publication is Two Planets (Auf zwei Planeten, 1897), a lengthy tale of life on Mars. The short story "Absolute Zero" was his first publication. The playful, love conflict set far into the future also introduces the idea of an olfactory concert.
Franke, Herbert W.. "Thought Control." (Orig. "Gedankenkontrolle"; Austria, 1961)
—. "Welcome Home!" (Orig. "Willkommen Daheim!"; Austria, 1961)
—. "Meteorites." (Orig. "Meteoriten"; Austria, 1961)
Herbert Franke is the most widely read German author from Western Europe. These three short little pieces are exemplary of themes and anxieties from Germany and Austria during the Cold War. They touch upon the topics of man vs. machine, the journey into the inner world via mind reading, and into the outer world through space exploration.
Simon, Erik. "The Black Mirror." (Orig. "Der Schwarze Spiegel"; East Germany, 1983)
Erik Simon was in many ways the Franz Rottensteiner of East Germany. Simon's talents as translator, editor, and critic brought many Russian and Eastern European and other science fiction authors to (East) German readers for the first time. Simon is also still a writer in his own right of primarily short stories.
Interesting Links
Science Fiction Encyclopedia – Entry for GERMANY
Current publishing house of Franz Rottensteiner's Quarber Merkur
Georgia Tech's Science Fiction Lab has a website on German Science Fiction
—————
Works Cited on this page:
Clute, John. "Verne, Jules." Encyclopedia of Science Fiction. Online Edition. 2012. n.pag. Web. <http://sf-encyclopedia.com/entry/verne_jules>.
Fritzsche, Sonja. Science Fiction Literature in East Germany. Bern: Lang, 2006. Print.
Rottensteiner, Franz. "Introduction: A Short History of Science Fiction in German." The Black Mirror & Other Stories: An Anthology of Science Fiction from Germany & Austria. Ed. Franz Rottensteiner. Middletown: Wesleyan, 2008. Print.
—————
MLA Citation for this page:
Video Lecture:
Fritzsche, Sonja. "German Science Fiction". Video Lecture. A Virtual Introduction to Science Fiction. Ed. Lars Schmeink. Web. 2012.
<http://virtual-sf.com/?page_id=62>.
Essay:
Fritzsche, Sonja. "German Science Fiction".  A Virtual Introduction to Science Fiction. Ed. Lars Schmeink. Web. 2012.
<http://virtual-sf.com/?page_id=62>. 1-11.
Info Page:
Fritzsche, Sonja and Lars Schmeink. "German Science Fiction". Web Page.  A Virtual Introduction to Science Fiction. Ed. Lars Schmeink.
Web. 2012.<http://virtual-sf.com/?page_id=62>.